Photon is a Blazing Teens Yo-yo owned by Liam.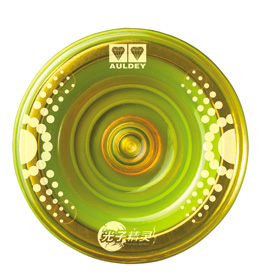 Product No.: YW675105
Product Name: Photon
Product Brand: Blazing Teens 3
Applicable to: 8 Years
Effective On-string Width: 22.38mm
Maximum Rotation Time: About 10 Minutes
Maximum Diameter: 54.1mm
Weight: About 71g
Reverse System: D-ring
Sphere Width: 36.1mm
Bearing System: Groove KonKave Bearing
Sphere: Butterfly Shape, Plastic Ball Metal Ring
Descriptions
Edit
With the newly designed super-spinning outer ring system, powerful spinning can be ensured at any angle or when the Yo-yo ball is contacting with any object. You can also put the Yo-yo ball on any part of our body to show unique game plays. It is a kind of innovative product.
The only Yo-yo which have a revolving outer ring.
Ad blocker interference detected!
Wikia is a free-to-use site that makes money from advertising. We have a modified experience for viewers using ad blockers

Wikia is not accessible if you've made further modifications. Remove the custom ad blocker rule(s) and the page will load as expected.